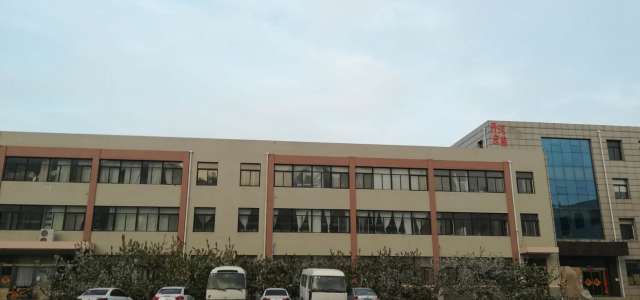 Dalian Danke
F
ashion Co., Ltd.
i
s formerly known as Dalian Yindun Garment
Development
Co., Ltd.
——
a state-owned leather garment factory, was founded in 1986, which has more than 30 years of leather garment production experience.
With the continuous strengthening of the factory's development capacity
, we established
Donice
I
mport and Export Co., Ltd. in February 2009
,
as the export window of the enterprise
, and t
he factory has 300 people/annual output of 180,000 pieces of leather clothes. With the changes in domestic employment and business methods, we re-registered Danke
on 2016, with more than 80 workers.
Export window: D
onice I
mport and
Export Co., Ltd
Production base: Danke
F
ashion Co., Ltd.
T
he management of company is composed of personnel with many years of garment export experience, and has certain design and development capabilities. The production management team also has many years of production experience with stable quality. Most of the customers' leather clothes orders are directly exported without inspection and saved considerable expenses for customers.
E
xport market: the products are mainly sold to Europe, America, Japan and other markets. The customers we cooperate with include: SELECTED FEMME , ONLY ,CRAZY LINE , 7 FOR ALL MANKIND,PAIGE , EXPRESS , REDSKIN , TOUGH ,SALAD , EIGHTY TWENTY ,ROSEBUD and so on
.
With the increase of domestic labor cost and the impact of Southeast Asian market, our company focuses on developing high-end products and customers, and takes the road of high quality.
Efficient quality control management and professional follow-up team to provide you with professional services!
E
nterprise spirit: diligent and enterprising, pioneering and innovative, we will do better!
WE CAN DO NICE AND BE BETTER!
TEL: 0086-411-84288051
MOBILE: 0086-13942013881
FAX: 0086-411-84288244
WHATSAPP: 0086-13942013881
QQ: 1484100432
WECHAT: Tantan6401
EMAIL: TINA.TAN@DONICE-CHINA.COM