How to Choose a Leather Jacket?
Share
Issue Time

12-02-2022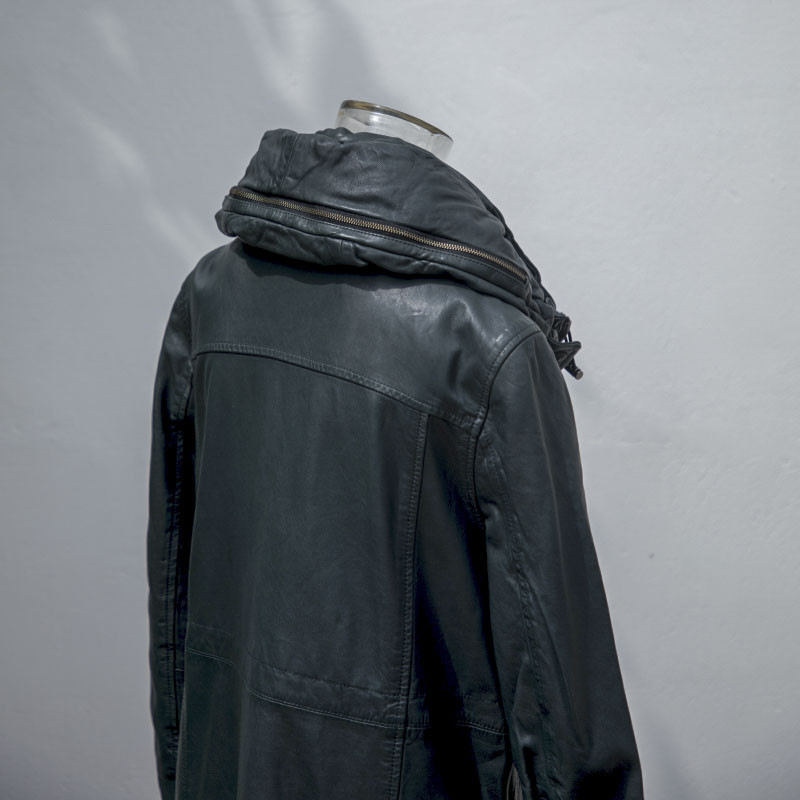 1.Choose cowhide if you want a tough, durable jacket. Cowhide is one of the most common and most affordable types of leather used in leather jackets. It is very tough and stiff at first, but as you wear the jacket in, it will become softer and more supple. If you want a jacket that is durable and will provide maximum protection, go for a
mens leather jacket
made of cowhide.
●
Cowhide is most often used for motorcycle jackets, due to its thickness and strength.
●

Calfskin is a more expensive alternative to cowhide—it has the durability of cow skin but is much softer.
durability of cow skin but is much softer.
2.Go with lambskin for a softer, smoother leather. Lambskin is soft, supple, and lightweight, which means you can wear it year round. Lambskin jackets are cheaper than cowhide . Buy a lambskin jacket if you are willing to spend a bit more money, and if you want a smoother, softer leather.
3.Lambskin is popular for being extremely lightweight and comfortable, but this also makes it less durable and more prone to tearing. Consider what type of activities you will be doing when you wear the jacket to help determine if lambskin is the best choice for you.go for a
ladies leather jacket
made of lambskin.
4.Consider goatskin for a durable, soft, and flexible leather jacket. Goatskin is slightly less buttery soft than lambskin, but is still soft and supple. Choose a goatskin jacket if you want a soft yet durable jacket with a slightly pebbled grain. Also, goatskin jackets are known for looking better as they become worn in over time.
5.Choose a suede jacket if you prefer a more velvety texture. Suede is made from the underside of the animal's hide, and is thinner and more delicate than leather. Suede jackets are typically made from goat suede—goat is more durable.
●

Keep in mind that, if you choose suede, you should never let it get wet.
The suede jacket is more luxury .